Sheet metal (metal) is divided into different types depending on a number of features:
the composition of the metal or alloy;
sheet thickness – usually 2 to 8 mm;
the production method is cold or hot rolled, while cold rolled sheet metal is more durable than hot rolled;
sheet rolling accuracy – separate sheet metal of normal and high accuracy;
the degree of metal traction – normal or deep;
surface quality of the sheet and flatness – corrugated, corrugated or smooth sheets.
The strengths of deep drawing technology are product surface quality, dimensional accuracy and the availability of mass production. The deep drawn steel product is hermetically sealed; as a result, the product has good stiffness properties without the need to increase the strength of the material. This makes the product as light and durable as possible without unnecessary welding.
We produce versatile, demanding molded parts using a deep drawing press with a pressing force of about 1200 tons. A large desktop allows you to make the most complex parts.
Contact us and we will consider the possibilities of deep drawing for your product.
Get feedback from our customers!
Sheet metal processing and production
Sheet metal processing is performed on turning and milling machines, machines for laser cutting and engraving, in addition, metal can be profiled and bent, stamped, welded and other types of processing.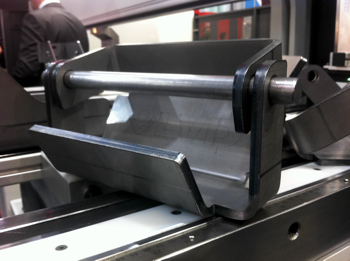 One of the most modern and efficient ways to process metal sheets is laser cutting. It allows precise cutting of metal sheets without violating the structure and qualities of the material near the cutting sites, without burrs.
Laser processing yields products that are exact in size and geometry with a perfectly even edge. The laser can be used not only for cutting sheet metal, but also for applying images and inscriptions on it – engraving.
Thanks to the programmed control and high precision of the laser beam, it is possible to create high-quality images on a laser engraver.
Bending machines make a metal profile, which is used in construction, the manufacture of metal structures, plastic windows and other products.
In the manufacture of sheet metal products, the final stage of work may be the painting or polymerization of the finished product or its parts and the hull assembly.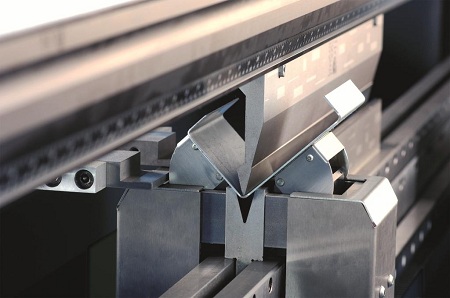 Many companies that manufacture sheet metal products offer their customers and customers individual production of products to order.
As related services in individual production, customers are often offered 3D mock-ups or 3D-visualizations of finished products, development of a design project, drawing up drawings and other design and engineering work.
Sheet Metal Manufacturing
Depending on the composition and type of sheet metal, it is used for the production of various types of products.
Galvanized smooth metal is used in construction in the production of roofing, as well as finishing works. Smooth steel color sheets are used for cladding in facade work.
Perforated steel sheet is used for the production of decorative products, interior and design items, household and country utensils, etc.
Rough hot-rolled sheet metal is widely used in the manufacture of automotive spare parts. Corrugated sheets are used in the manufacture of construction, decoration, road works, to create anti-slip coatings.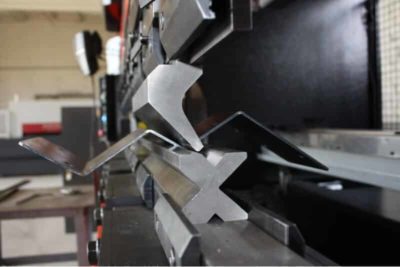 Various types of sheet metal are used in the manufacture of furniture, metal boxes and containers, tanks, cargo containers, fences, stairs and railings, as well as other products, including metal advertising and decorative structures.
In addition to large sheet metal products, small construction and repair fittings are manufactured.
Products made of sheet stainless steel are widely distributed – various containers, protective structures, kitchen and office furniture, industrial and storage racks, as well as kitchen and country utensils (trays, baking trays, barbecues, greenhouses, etc.).